Boarding
We offer boarding for all dogs and cats. We have a new kennel building with heated floors and indoor - outdoor runs.
The inside area for each dog is 4'x6' and out the plexi-glass dog door is another 4x12 area.
We also let the dogs outside into bigger areas 4 times a day. We know not all dogs like to go potty on concrete, so they are let out into larger gravel runs. This way they also get some exercise and play time. When they come back in, they always get a cookie, if it's OK with Mom and Dad.
We have a radio playing all day so they get to listen to music and seem to like the extra company.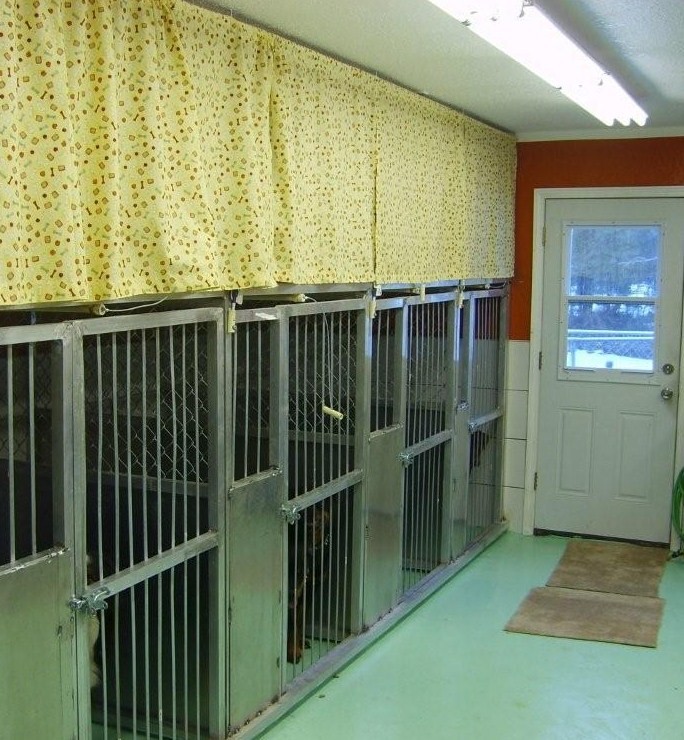 (Please print and sign)

PRICES
SMALL DOGS-----UNDER 20 LBS-----------$20.00 PER DAY
MEDIUM DOGS------------20-50 lbs.........................$22.00 PER DAY
LARGE DOGS------------50-and UP-------...................$25.00 PER DAY

CATS------------------------ALL SIZES---------$20.00
WE ALSO DO PUPPY BOARDING
SMALL PUPPIES 8-12 WEEKS ARE $30.00 PER DAY
YOUNG PUPPIES ARE WITH ME 24/7 AND I WILL WORK ON THEIR HOUSE TRAINING AT THE SAME TIME
YOUNG PUPPIES ALWAYS SLEEP IN MY ROOM WITH ME
We always have you bring your dog or cat's own food as we do not want to change their diet.

We do not charge more for administering medications.